Sign Petition: Demand that Congress Pass the Dream and Promise Act!
---
---
Millions of immigrants are at risk of being ripped away from their communities and homes because Trump terminated the Temporary Protected Status (TPS), Deferred Enforced Departure (DED) and DACA programs, while also making every undocumented person a priority for deportation.
The Dream & Promise Act, the most inclusive bill of its kind, is the first step towards a future where all undocumented people can live and thrive without fear of deportation! Not only will this bill cover over 2 million people, but it is also an improvement from any past legislation that has ever been presented.
Until now debates in Washington have been about increasing the enforcement and money for the wall. In fact, Congress has given more leeway and strength to Trump's Deportation Force by giving him billions more dollars to deport immigrants in the 2019 government budget. This must stop!
We are committed to continue fighting! To do that, we must chart a new path forward - away from enforcement and the wall- towards permanent protections for immigrants that reduces harms by the Deportation Force.
Join us and add your name now to demand the #DreamAndPromiseNOW!
To: House of Representatives
House Representative must pass the Dream & Promise Act and provide a permanent solution for the millions of immigrants facing deportation now! We are calling on all House Representatives to sign on to the bill and to commit to passing it without any add-ons that would hurt our communities or strengthen the Deportation Force.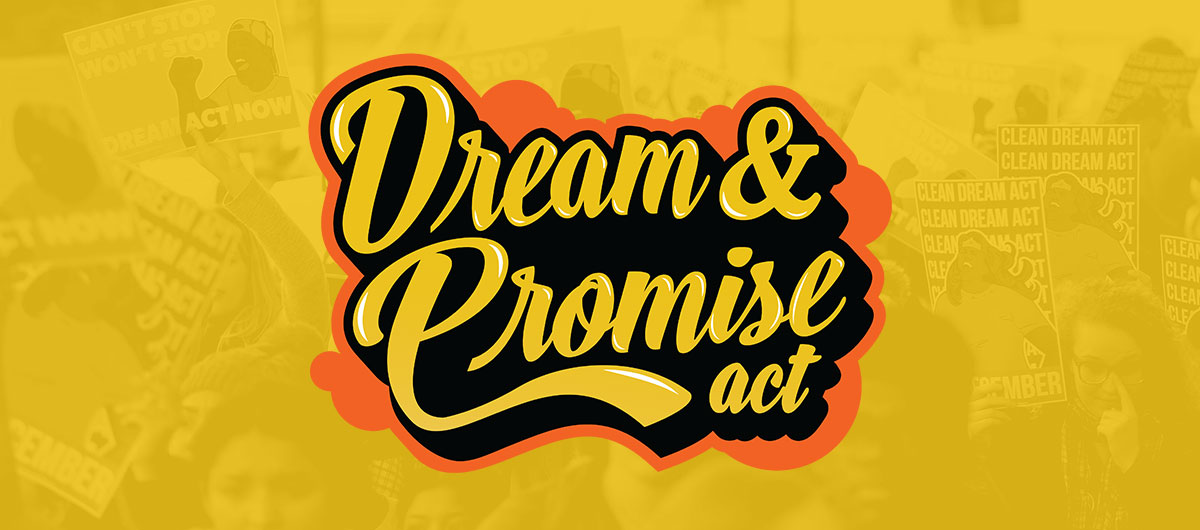 ---
---
By signing this form, you are agreeing to receive occasional emails on this and related campaigns from United We Dream. You may of course unsubscribe at any time. Here's our privacy policy.